A Trip to Australia and New Zealand
San Francisco International to Sydney International & boarding the Volendam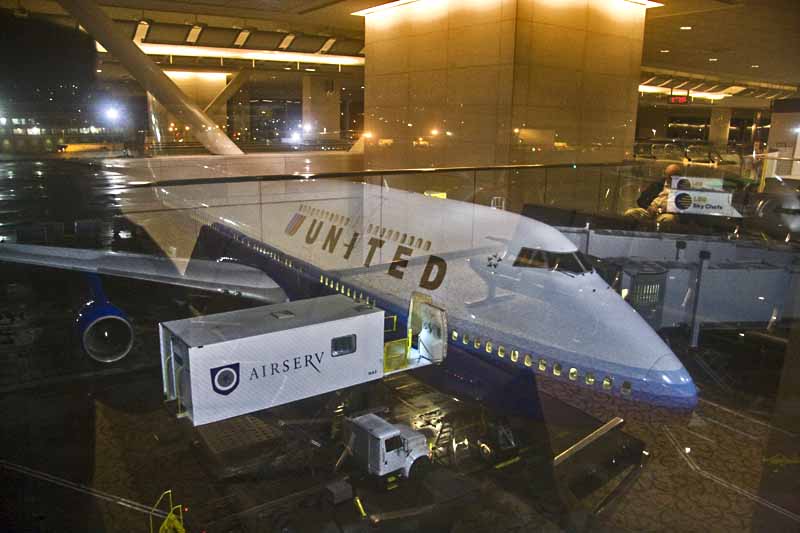 The flight from San Francisco to Sydney was terrible as all economy flights are these days. Fourteen hours in middle seats with less room than minimally necessary, bad food, nice but harried stewards, and miserable movies. The way to stay sane was to consider the plight of those who went to Australia before us in nineteenth century transport ships of the crown. A flight on United was better and shorter than the convict voyages of yore - but not by a great deal.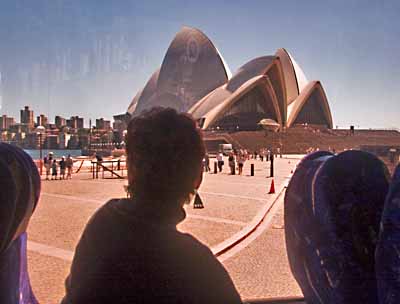 Arrival in Sydney was wonderful. After awhile, our legs worked again, our baggage appeared, the weather was sunny and warm (we had left cold rain and dismal gloom on the West Coast), the people were friendly, and a big white bus was where it was supposed to be just outside of the terminal. We were loaded in and sent off on a quick tour of town with a loquatious driver/tour guide before getting aboard ship (the crew was still clearing out the former passengers).
Sydney is full of tall office towers, busy streets, expansive lawns, and very colonial government buildings. The very clean boulevards, streets and alleys had very strange Maori names with lots of vowels and the businesses had equally plain English names drawn out on remarkably clean signage placed squarely to one side of the entrance. The Opera House and the bridge dominate the harbor area and provide the backdrop for spectacular views from a myriad of eateries and pubs - none of which we had time to visit. There are extensive park areas within the city with a wide variety of unique botanical specimens, numerous statues of famous and not so famous people, unbelievable birds including wild cockatoos and ibis, as well as hordes of fruit bats, long promendades, and fabulous views of a bustling harbor.
Because we had registered with Holland America on line before leaving home, we were able to move through the processing at ship-side without much more than a show of passports and a photograph for our boarding pass. That was followed by the walk up the gangway and an hour or so wait while our cabin was being cleaned. I took advantage of the time to go back into town to arrange accommodations for our return to Sydney after the voyage around New Zealand. Lucky I did too because rooms were scarce , but the very accommodating Australian information service people did the necessary research and found beds for us in Sydney and in the Blue Mountains. I returned to the ship very proud of myself looking to bask in the warm glow of appreciation from my wife. It turned out that she was tired of cooling her heels in the ship and suspected that I had been drinking beer and taking pictures. Fortunately the loud speakers announced that we could go to our cabins just about then and I was saved from an undue amount of unjust chastisement.