What, Why, Who, How, and What For?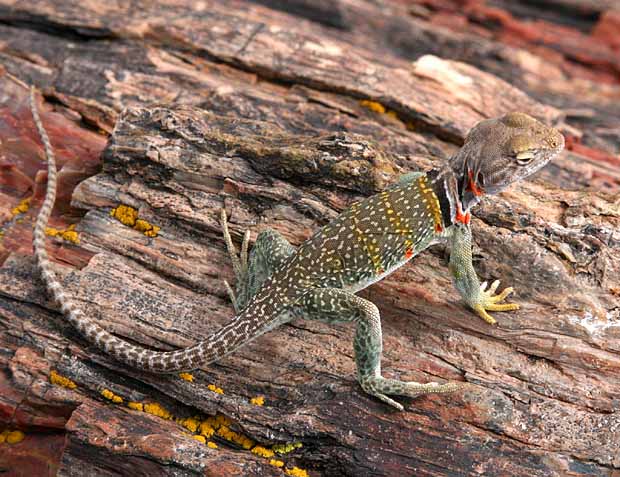 Here are answers to questions that folks have asked:

The "What" is Wandering Lizard. An online magazine with information relating to attractions, lodging, dining and travel resources in selected areas of the American West. Visual information is given priority over text. (One picture - a thousand words, etc.) It is a project in process. It is intended that it stay that way. Wandering Lizard is currently composed of thirteen sections - Alaska, Arizona, California, Colorado, Hawaii, Nevada, New Mexico, Oregon, Utah, Washington, New Zealand, Australia, Russia, Western History Notes, and Biographical Notes.

The "Why" is rooted in a great love for the American West and the desire to provide others with information about places that they might find worthy of future exploration. Wandering Lizard is intended to whet the appetite for exploration rather than answer questions or provide authoritative explanations.

The "Who" is myself. Born a long time ago on the East Coast to a military family. Educated through college, served in the military, and enjoyed a variety of other employment that permitted wide international and domestic travel. Lived in the Western United States for half of my life. An average American. If you are curious about me please stop by Cristalen's Blog. Read a couple of my postings and you will find out a lot about me.

The "How" is through frequent personal visits to the places covered. This is one person's view of the world around us here in the Western United States. Choices as to what material to include and what to leave out are entirely personal and are not meant to reflect anything else.

The "What For" is because I enjoy the project. The magazine is intended to offer interest and beauty but not at the expense of truth. It is an effort to find the positive in our world rather than to dwell on the negative. Wandering Lizard offers the positive as an antidote to the ugly negative aspects of life that are all around us - not as a denial that they exist.